Metal Clad Series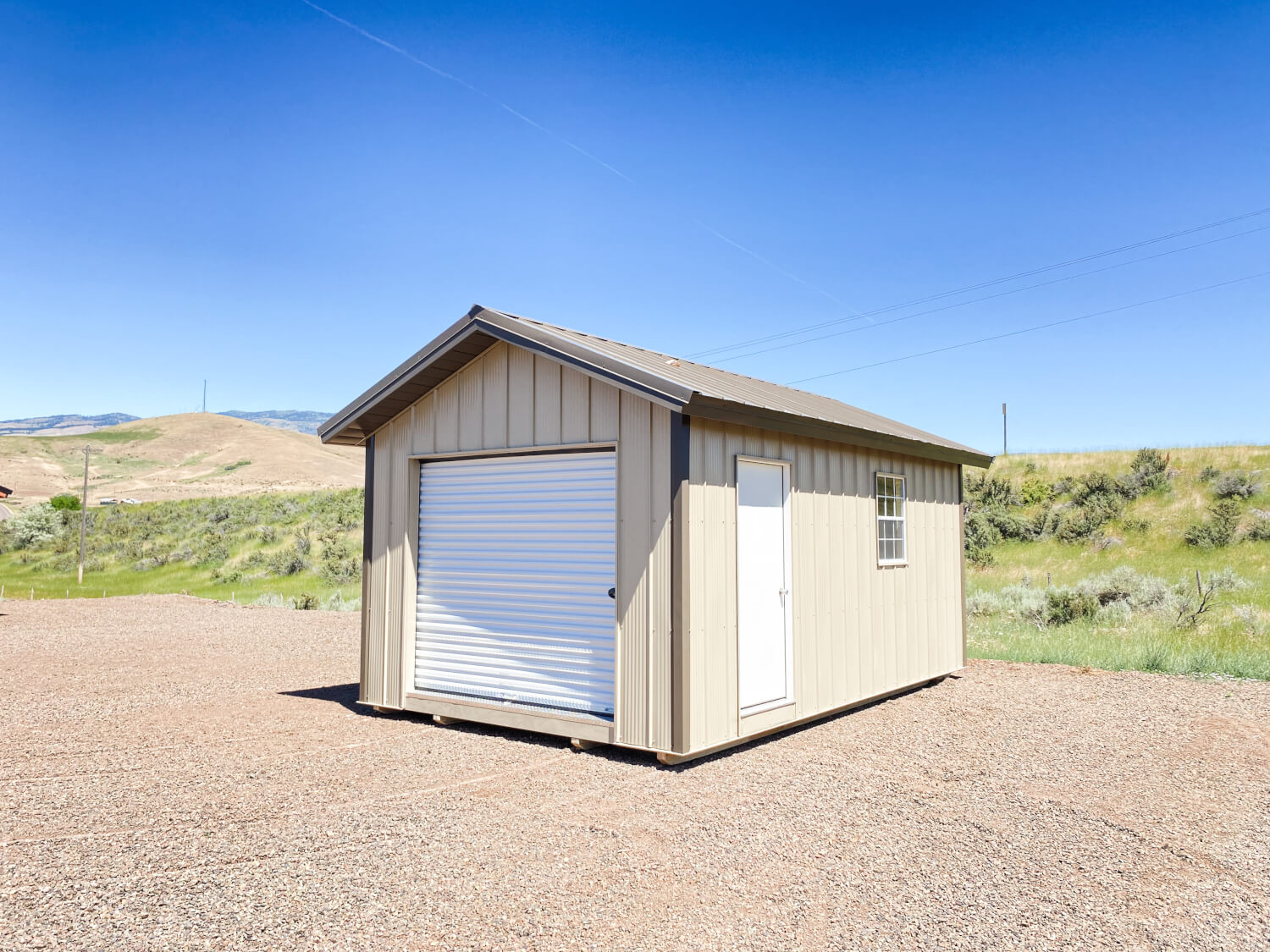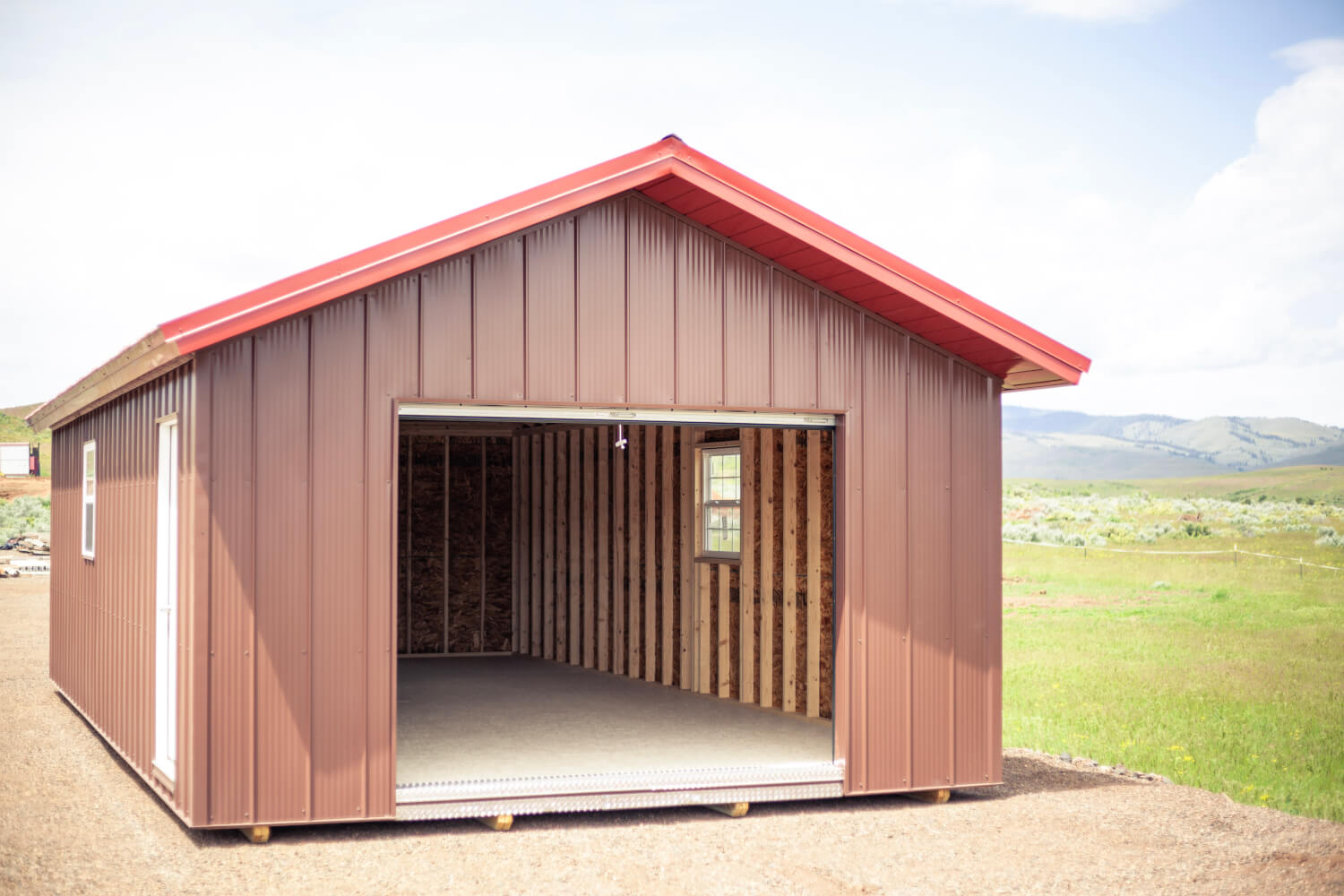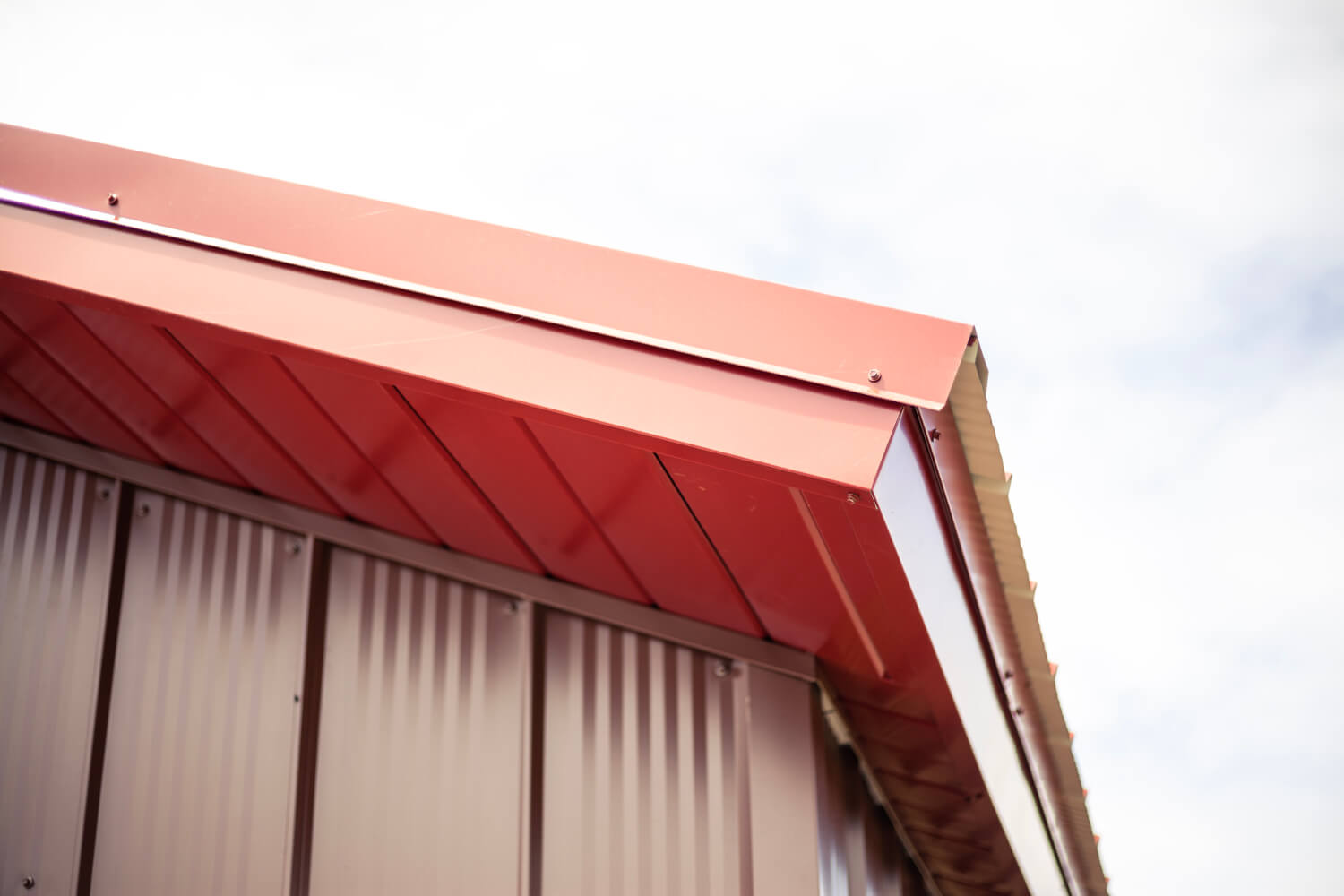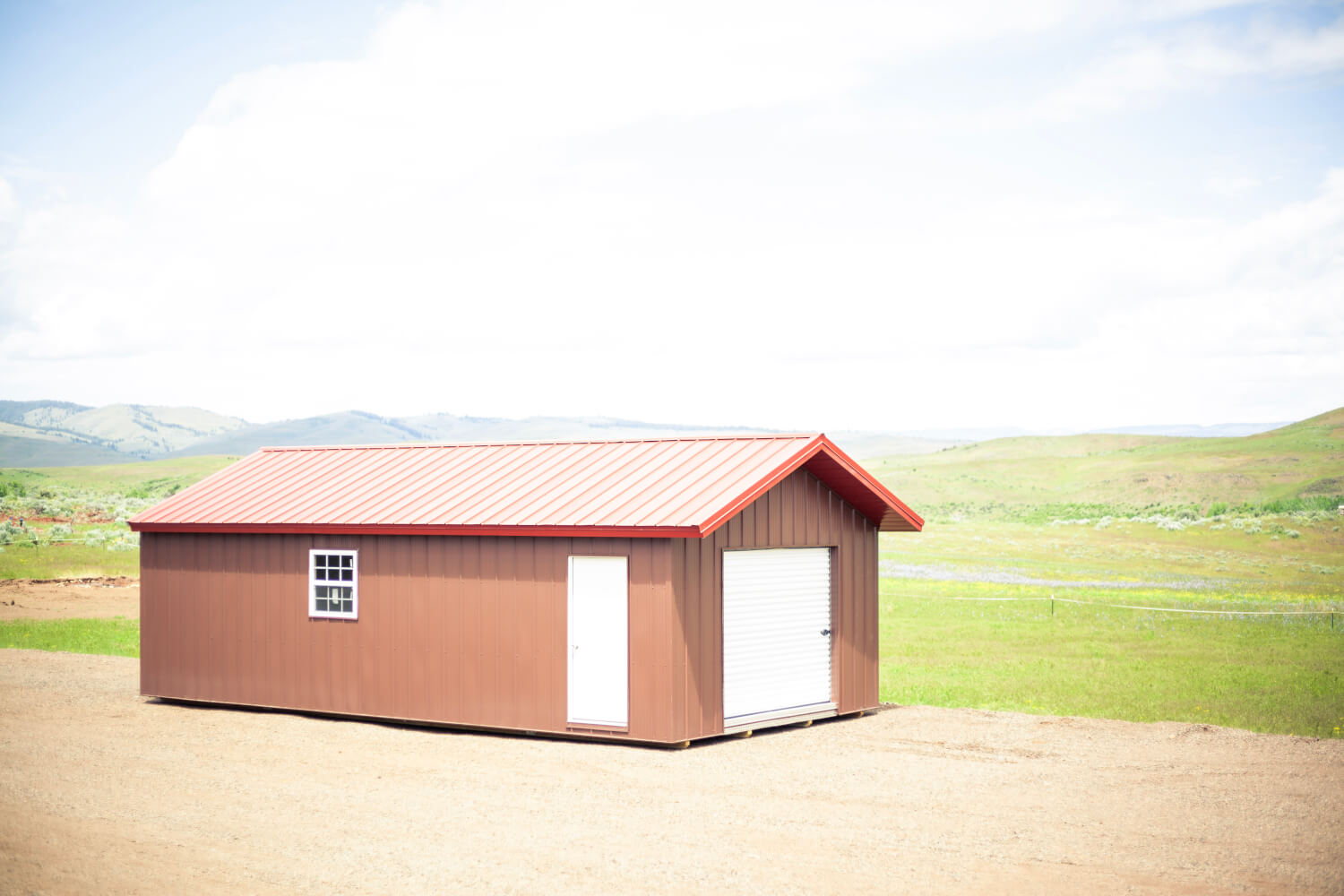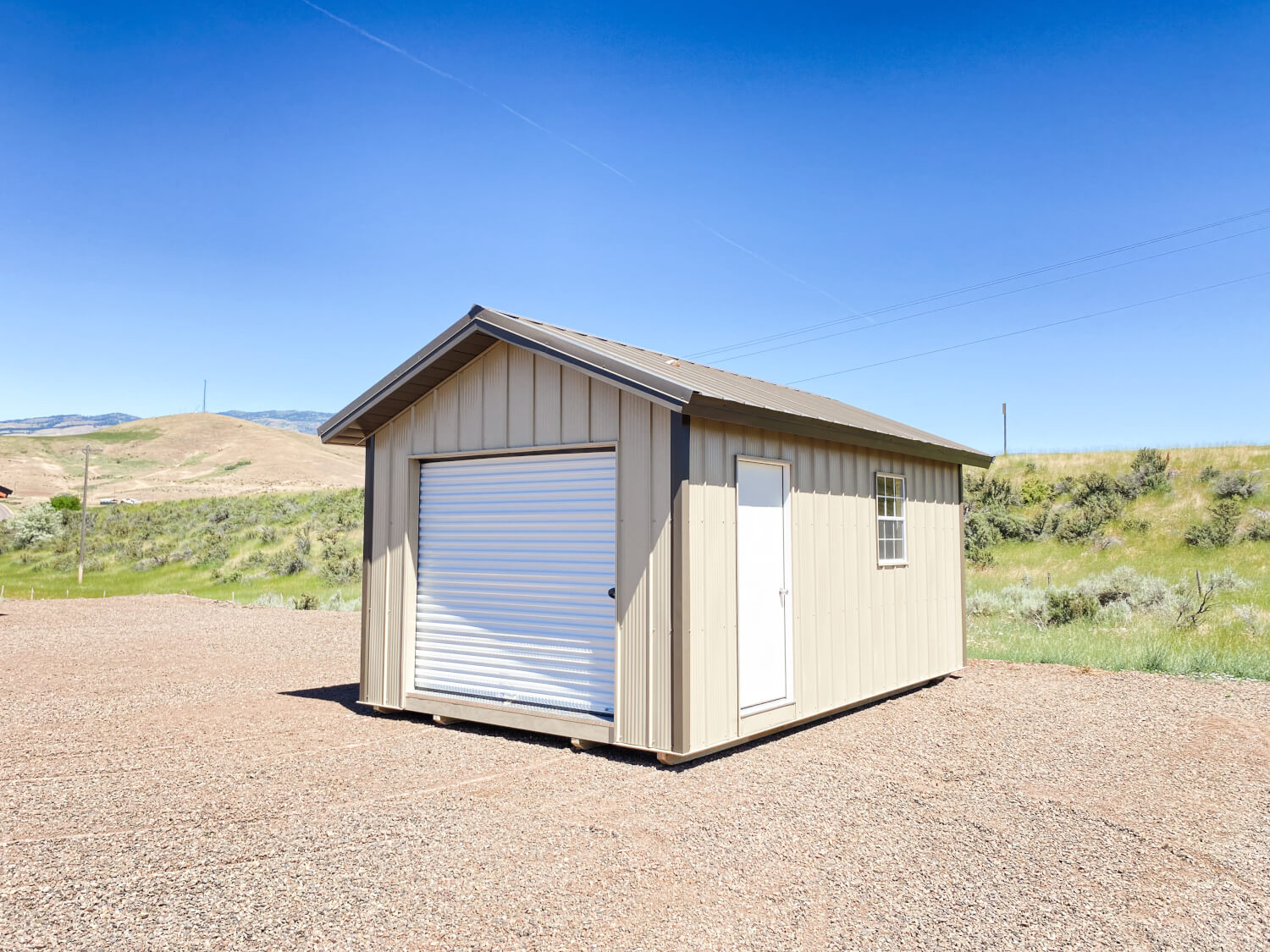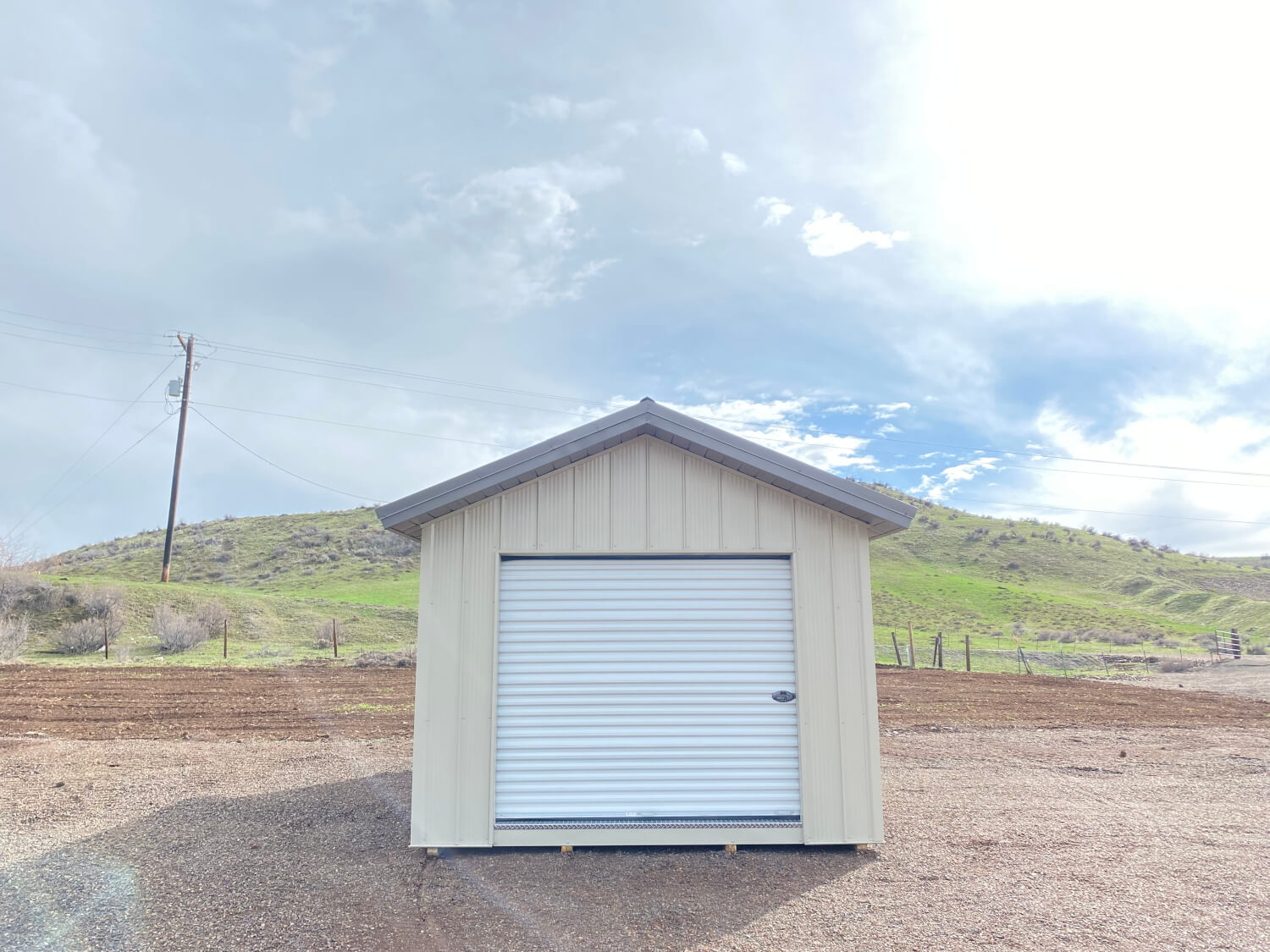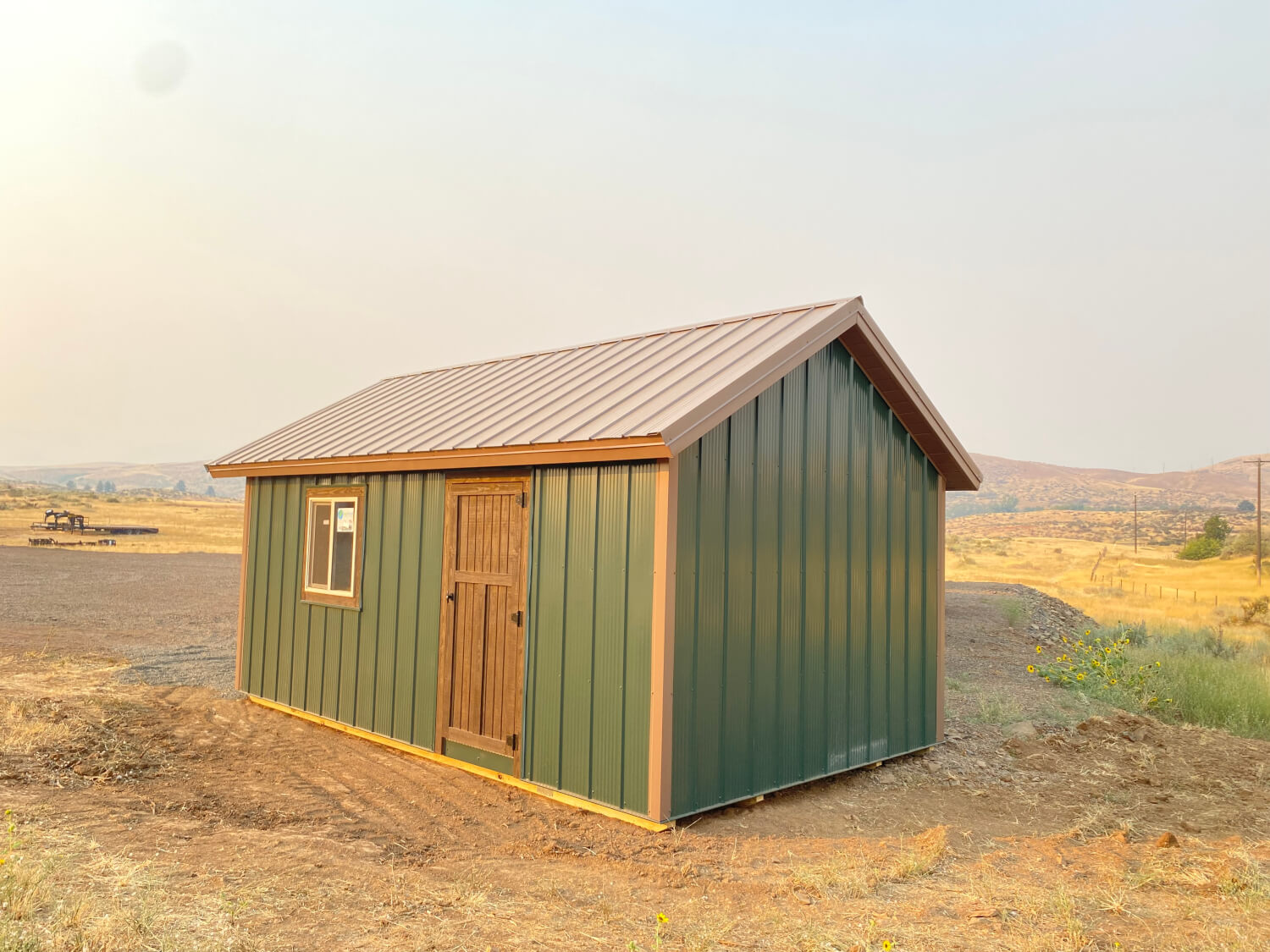 Standard Features
Floor System: Laminated Pressure Treated Skids / 2x6 Floor Joists 16" o.c. / 5/8" Treated T&G Plywood
Walls: 2x4 or 2x6 Studs 16" o.c. / 7/16" OSB / 28 Gauge Metal
Openings: Doors & Windows - Caulked
Roof: Trusses built for varying Snow Load Ratings / 7/16" OSB / Roof Felt / 28 Gauge Metal Roofing
Insulation Option - (Closed Cell or Fiberglass)
Rough Finished Interior
Customization Available!
Give Us a Call!
Metal Clad Series
When you need a shed for the toughest weather the West can throw your way - look no further than Mesa Shed Co.'s Metal Clad Series.
---
Using
our standard Integrated 2x6 floor joists and skids system as a base that will last you years, we build up with 2x4 (2x6 optional) walls that are sheathed with 7/16" OSB. We protect the walls with Moisture Barrier Paper and finish with 28 Gauge Metal. Add on a Snow Load rated metal roof complete with metal facias and soffits and you've got a shed that will work hard for you.
Gallery
Here are some pics that might catch your interest.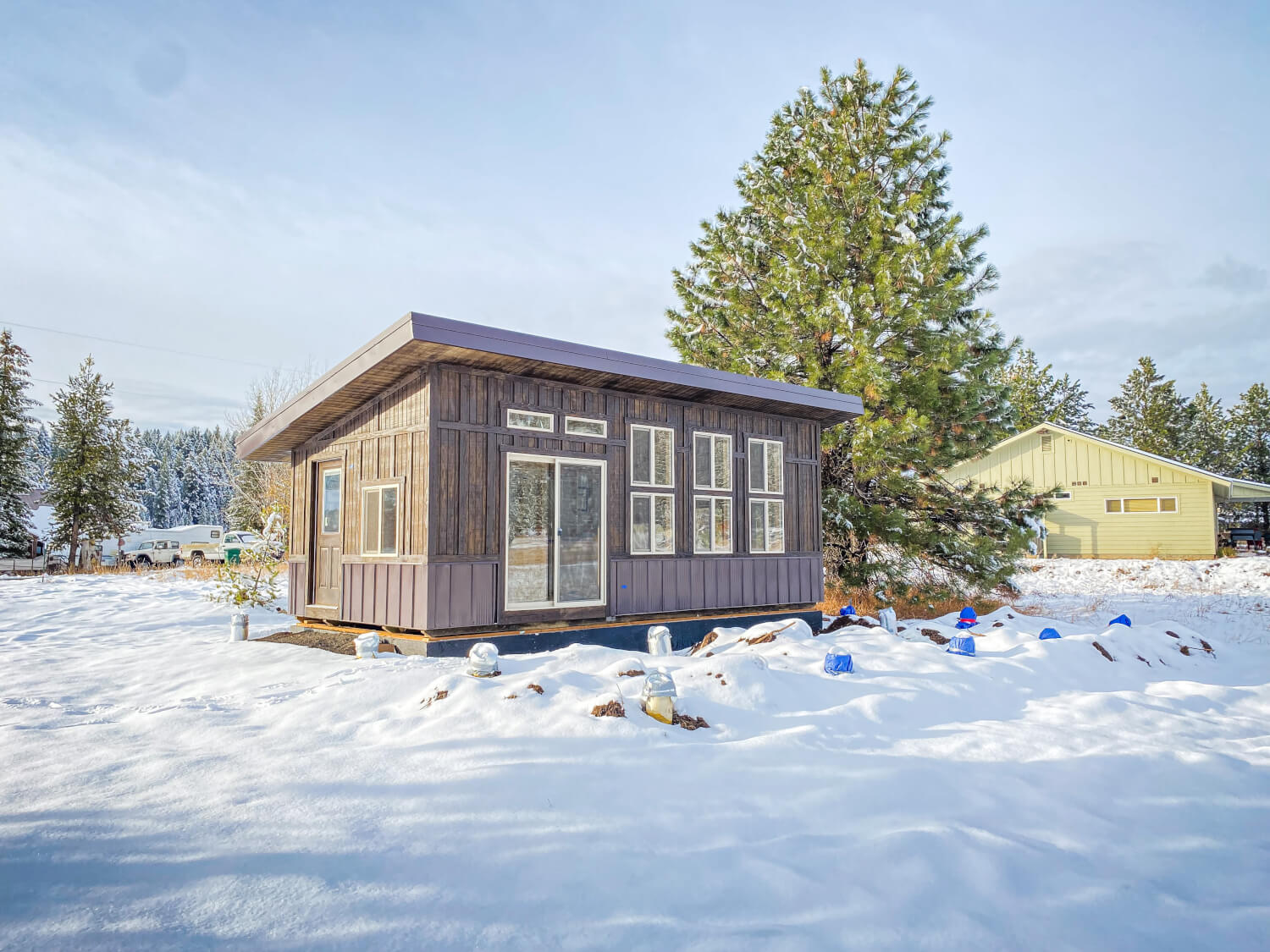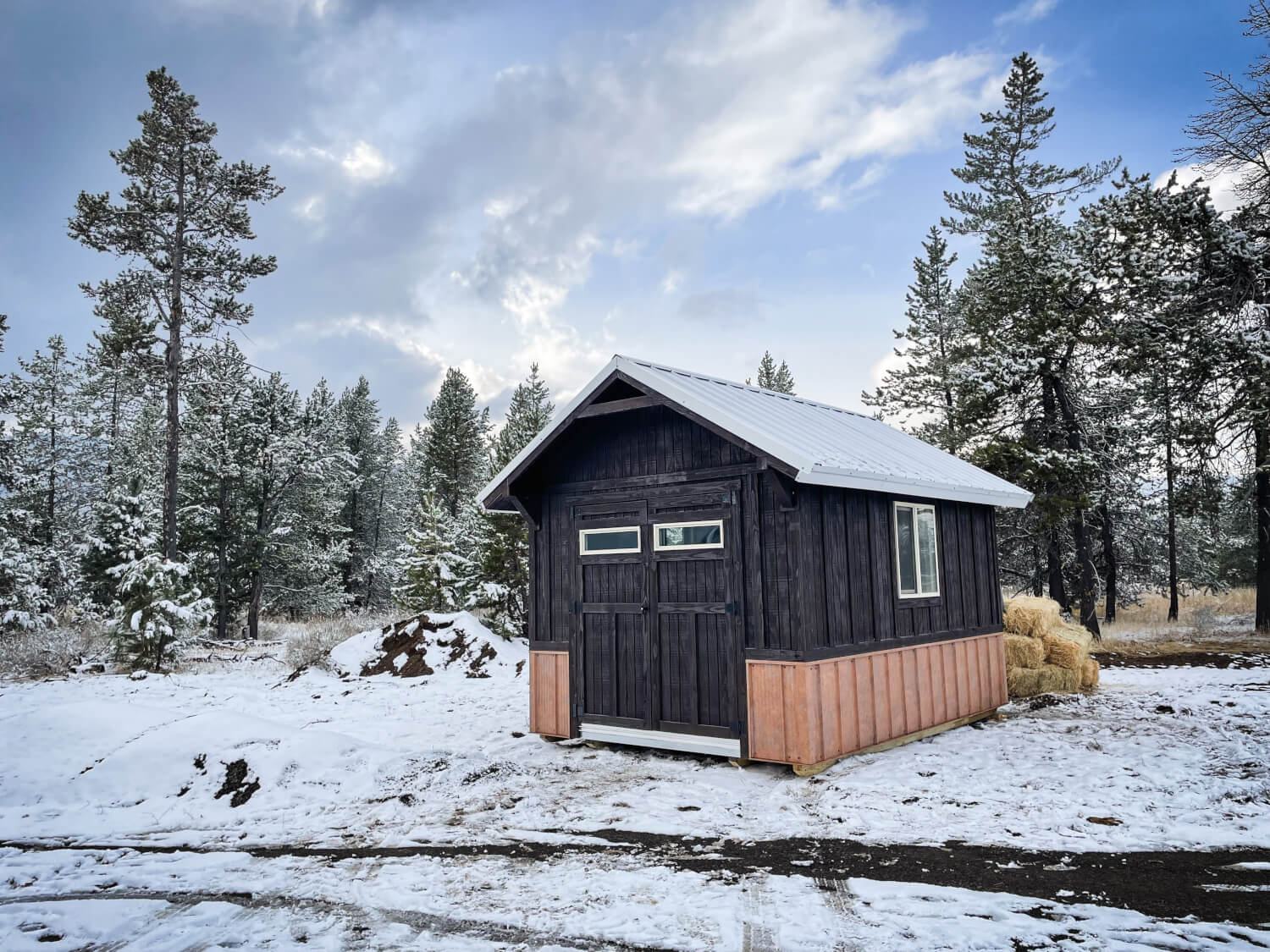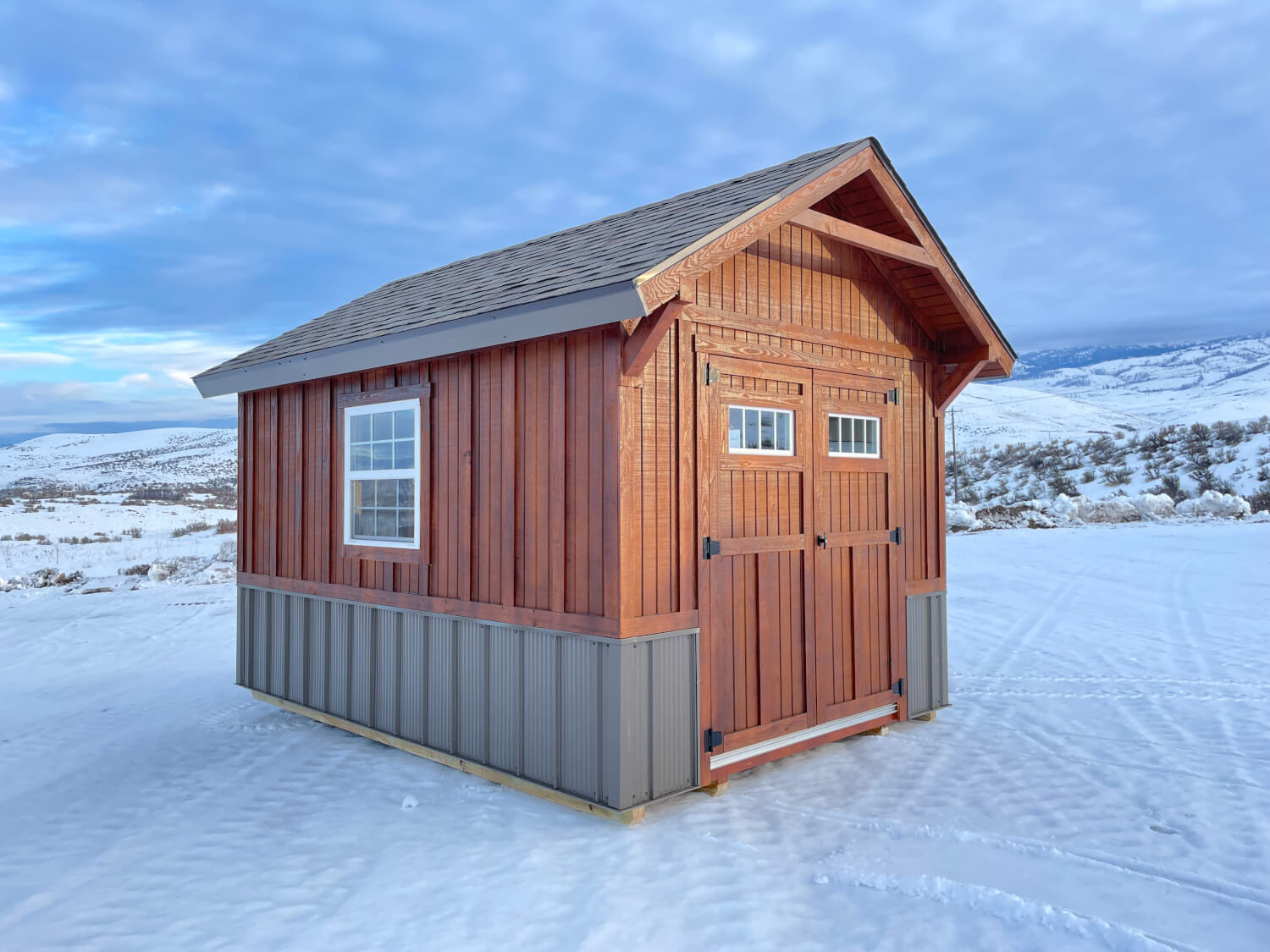 View More Images