2 / 3
We Deliver
For Free within 30 Miles
❮
❯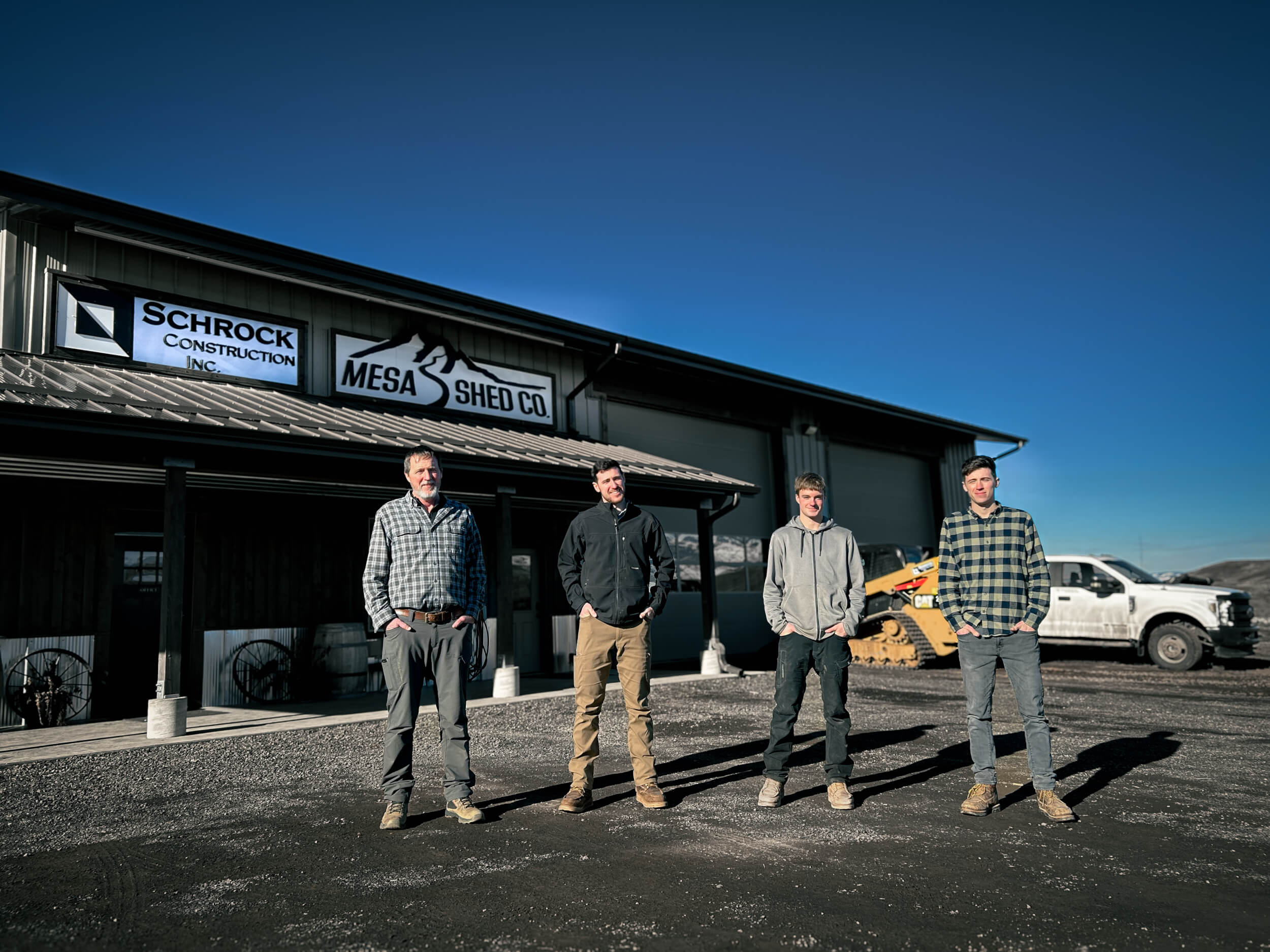 Who are we?
Here at Mesa Shed Co we specialize in portable buildings that are tastefully designed, tough, and built to fit into our beautiful western landscape. We take pride in our quality build process, including our tough floor frame, engineered trusses with varying snow load ratings, and high performance siding, paint, and roof products. Have a unique shed or small cabin idea? Bring it to us and we'd be happy to design and build it for you.
---
Shed Series
Our Shed Series are designed to look beautiful, withstand the weather with ease, and work hard for you. Each Series has a characteristic that sets it apart from the rest.
Mesa Shed Series is a style.
---
Mesa Shed Series
is not only our signature line of sheds - it's a style. Rustic wood siding, with battens for added effect and weather resistance give the base for the tough, and Western look.
We designed
the Mesa Shed Series for the distinctly four season climate where we live and especially with larger snowfalls in mind. Beauty and functionality are what drove this design!
Read more
Metal Clad Series
When you need a shed for the toughest weather the West can throw your way - look no further than Mesa Shed Co.'s Metal Clad Series.
---
Using
our standard Integrated 2x6 floor joists and skids system as a base that will last you years, we build up with 2x4 (2x6 optional) walls that are sheathed with 7/16" OSB. We protect the walls with Moisture Barrier Paper and finish with 28 Gauge Metal. Add on a Snow Load rated metal roof complete with metal facias and soffits and you've got a shed that will work hard for you.
Read more
---
Cabin Series
Mesa Shed Co's Cabins are built for our Western environment and can be Insulated, Wire, and Plumbed.
Designed
for elements, snow loads, and plain old good looks, the Ski Hill Cabin is built to please.
Combining
a flat roof, large overhangs, and plenty of windows give this Cabin a Modern flare. Mix that with the rustic, rough cut siding, battens, and a metal wainscot and you've got the perfect mix of modern and rustic.
Nestle
the Ski Hill Cabin into the wood's edge along a field, or on the wind whipt edge of the Mesa - adventure is calling!
Read more
The Hornet Ridge Cabin Series - designed with large front porch, a vaulted potential living area, and a roomy loft - grabs at your adventurous side.
Read more